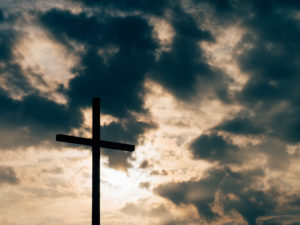 Holy Thirst
Holy Thirst of souls so dear,
Longing Thirst desire here.
Thirst of Jesus Crucified,
Thirst before my Saviour died.
Desert parched can ne'er come near,
To that Quenchless Thirst so dear.
Pining Thirst for sinful lost,
Holy One upon Thy Cross.
Thirst for those who've lost their way,
Thirst for those who do not stay.
Thirst for those refusing pride,
Thirst for those who choose to hide.
Thirst for those of unbelief,
Thirst for those in sorrow grief.
Longing Thirst sun-dried and bleeding,
Saving Thirst forever pleading.
Goodly Thirst our Lord Above,
Thirst for Justice, Truth and Love.
Dare now I to comprehend,
Weak and waning yet You send.
Dying Thirst for me you call,
Quenching Thirst requires all.
In sin and sorrowful I stand,
Lay me down into Thy Hand.
Holy Thirst for me thy Love,
Hangs upon This Cross Above.
Lord Jesus, I thank thee for that incomprehensible thirst thou suffered for me. Amen
by Christine Calabrese  February 2018