About
 Christine Calabrese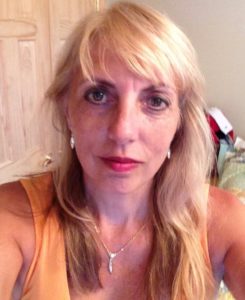 In 2004 I received the "PS 151 Teacher of the Year" award, while the following year was awarded a special plaque of gratitude from the parents. In 2015, I received the "Patrick Groff Teacher of the Year" award from the National Right to Read Foundation.
As a private tutor, I've helped many students who have fallen prey to poor teaching methods. I remain an outspoken advocate of any program that is multi-sensory, direct, systematic and explicit, and includes all the components of a solid reading curriculum.
On behalf of teachers and administrators I assess current available curriculum for its relevancy, reliability, validity and efficacy.  
Presently, I've been publishing children's picture books. The first ebook, Poor Little Pencil, is selling on Amazon (with many more to follow). These books are designed to promote essential, often-overlooked basic skills: Poor Little Pencil, for example, was created to teach proper pencil grip. Little Pencil Finds His Forever Friends (coming soon) is next in the series and provides children with beautiful illustrations, along with fun and lively rhyme in a familiar classroom setting. 
I proudly serve on the Advisory Group of the International Foundation For Effective Reading Instruction (iferi.org). While continuing to tutor and support teachers, I look forward to many adventures helping students gain proficiency in the wonderful world of literacy.
Education: SUNY - Cortland B.S. French/Elementary Education ~ Year Abroad at the École Normale du Calvados - Caen, France ~ Cum Laude
                      CUNY - Queens College M.S. Elementary Childhood Education ~ Specialization in Children's Literature ~ Sigma Cum Laude
Hobbies and interests include gardening, nature walks, exercising, reading (children's books, American History, Christian poetry), animals (horses, dogs and spiders!), long talks with friends and family, cooking (creating my own recipes ~ vegetarian and vegan) and of course chocolate! 🙂
Volunteer Positions:  Documenting Hope, Indian Head Stables, International Foundation For Effective Reading Instruction, Teacher Trainer: Servants of the Lord and  the Virgin Matara (Cairo, Egypt).